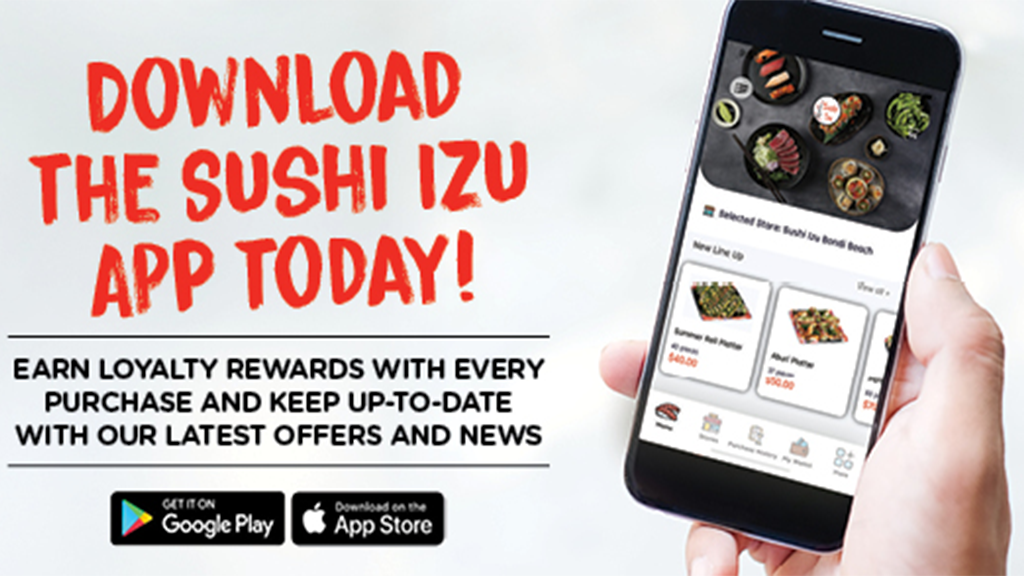 Welcoming the new Sushi Izu App
History

May 12, 2021

admin-itp
A special shoutout to Sushi Izu for officially launching their very own Sushi Izu Mobile App which developed by IT Paradise!
The Sushi Izu App introduces new and exciting features to improve the overall customer's experience when you dine in to their restaurant. The new Sushi Izu app will allow you to pre-order and pay online anytime and anywhere. You also can skip the queue at your local Sushi Izu store and participate in the new Sushi Izu Loyalty program where you can earn loyalty points for every online or app purchase.
Start to dine, collect and redeem points with Sushi Izu App and be rewarded with gifts from them. Also keep up-to-date with their latest promotions, offers and new product launches. Download the Sushi Izu App today!
Feel free to browse more at https://www.it-paradise.com/our-works/